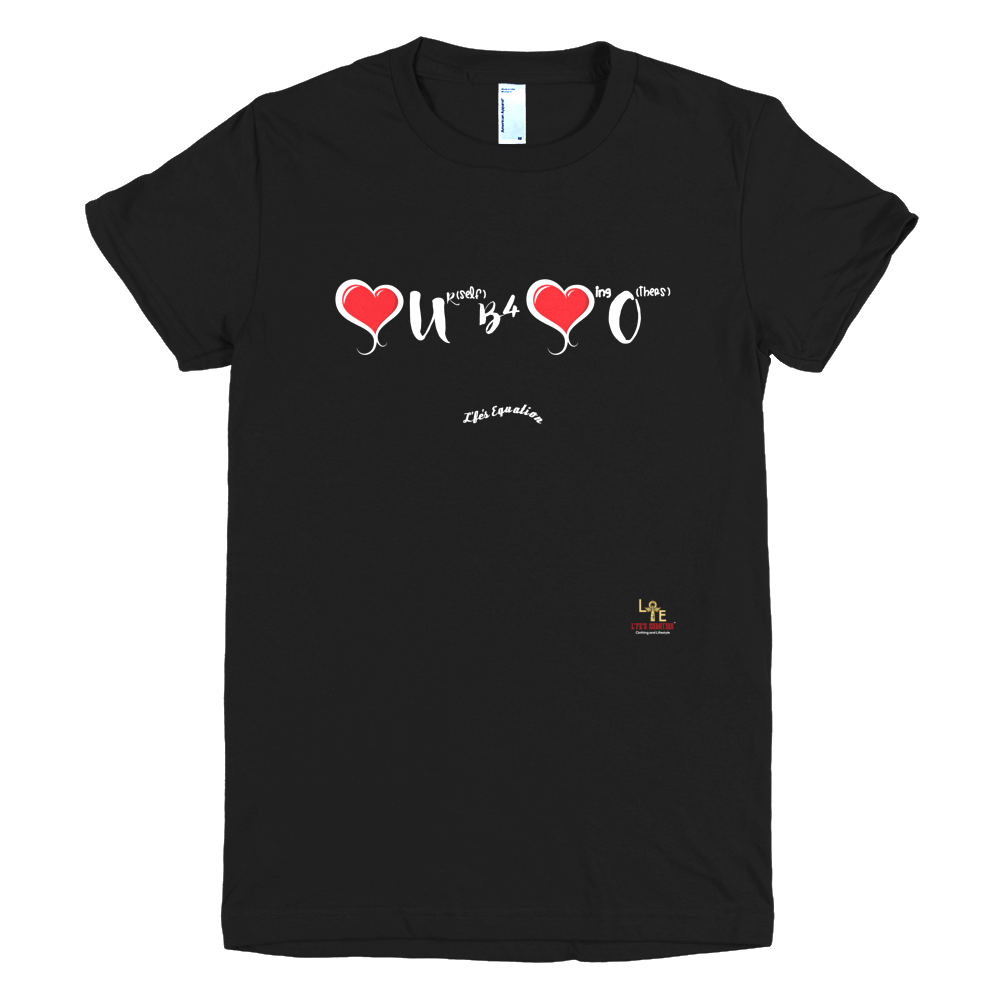 Womens Love Yourself T-Shirt
Revel in your love for yourself in our new "Love Yourself B4 Loving Others" t-shirt. The most important person in L'fe's Equation is yourself.
This stylish 100% cotton t-shirt feels good and looks good on you as you let the world know you count.
Make us a part of your L'fes Equation.
Secure Checkout Via
Available in Black & White
Limited colors coming soon.
Available in the following sizes: Small, Medium, Large, XL, 2XL
Usually Ships 3-5 business days via USPS
                       3-8 business days via FedEx SmartPost